Made for Full Expression
Totem Crowns to tell YOUR story.
We call our hats totem crowns because each custom-made piece is hand-crafted with the intention of helping people connect with their authentic self + ancestral guardians. These pieces are about personalized spiritural storytelling and through that story finding interconnecteddness, centeredness, balance, peace, power, love, and creativity.
Totem Crown: Where your inner spirit + self expression meet (yes, it's a hat).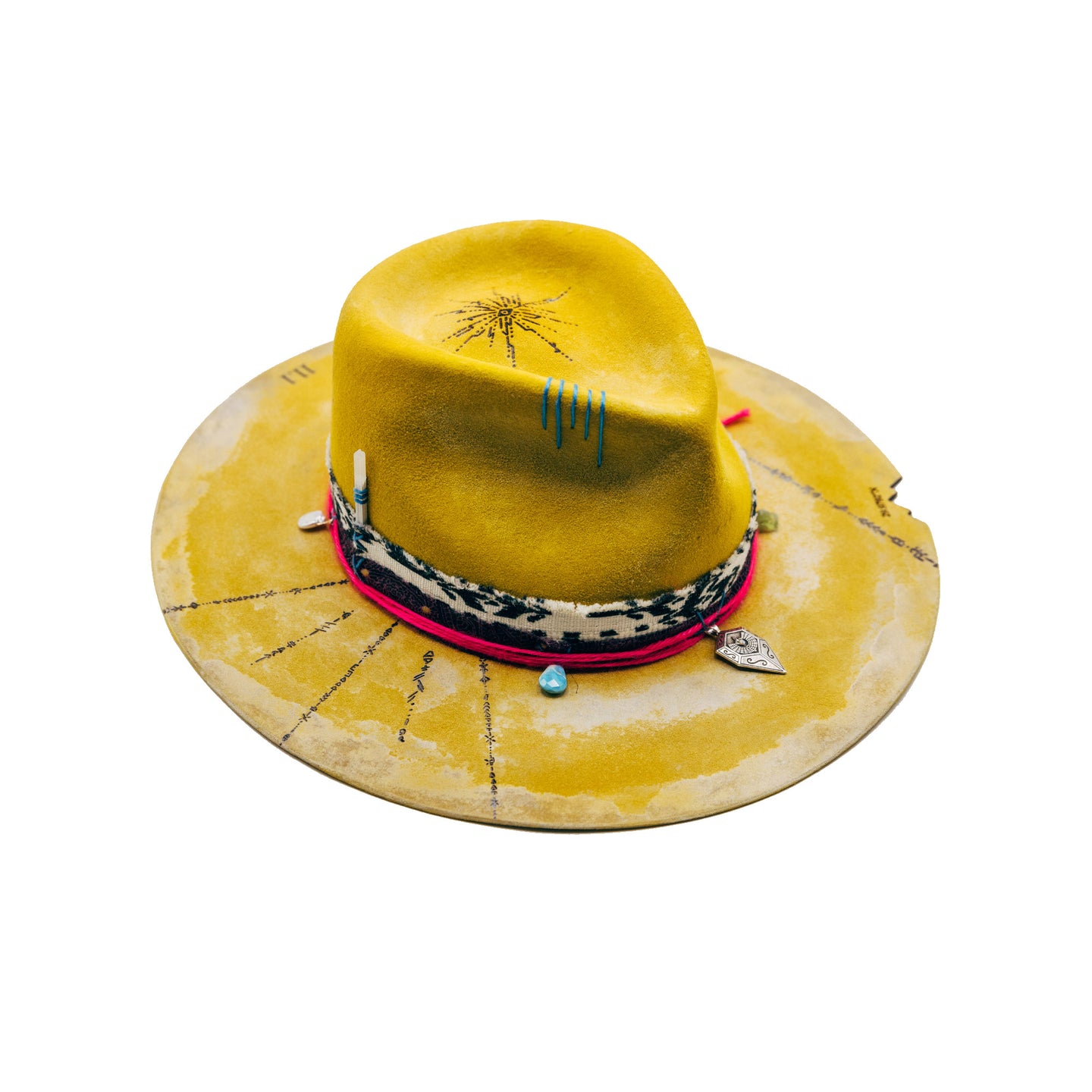 Activate Your Superpowers
Prototype Archive Sale
Artifacts of Refinement
Onken Made Prototype hats are treasures of their own. These beauties were used in R&D to develop techniques that can be applied to your custom design. Sold as is, no returns.
Peruse the Archive
Custom Totem Crowns
Your custom crown experience
Your custom Onken Hat Totem Crown experience awaits you.
Lets get started!
Accessories
Flare for your look
Accessories made to add flare to your style. Stay tuned for more delicious drops.
Buy Now
Shop all -->
Onken Made –– represents the journey within. More than a statement hat, Onken Made Hats are highly personal, tangible objects that connect us each to our most authentic self. They are catalysts of curiosity, tokens of expression, portals to the soul. Meticulously crafted and packed with vibe, each unique hat aims to propel the wearer towards their truths and tap into their divine individuality.
The Crowned
Alyson stoner
Pyramid Power
Channel Pyramid Healing Frequencies
Wear your meditation pyramid in style.
Buy Now -->
Made by hand in Brooklyn, New York
Every Onken Made custom is hand crafted in Brooklyn with a process of telling your story though intention and alchemy.
Purchase Now