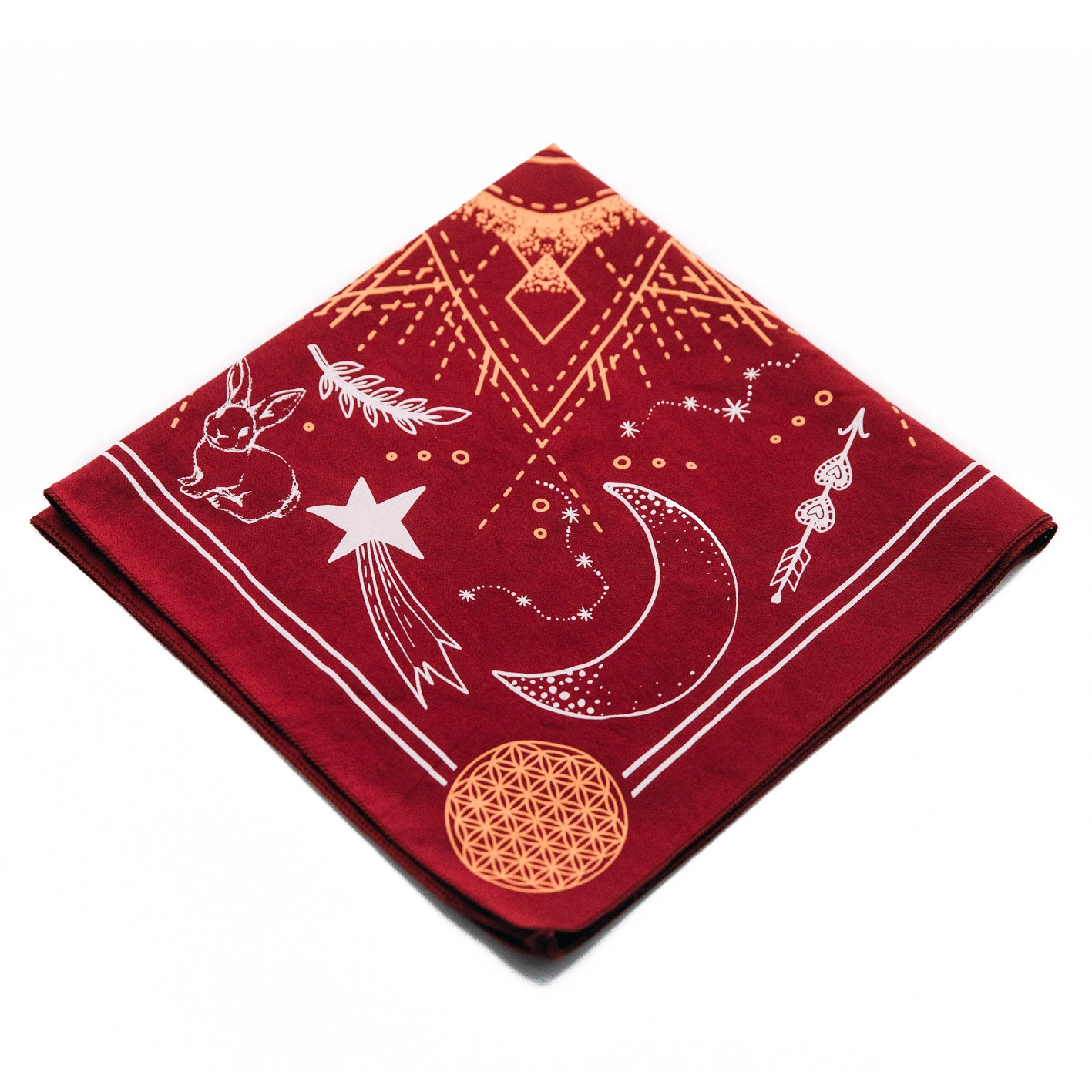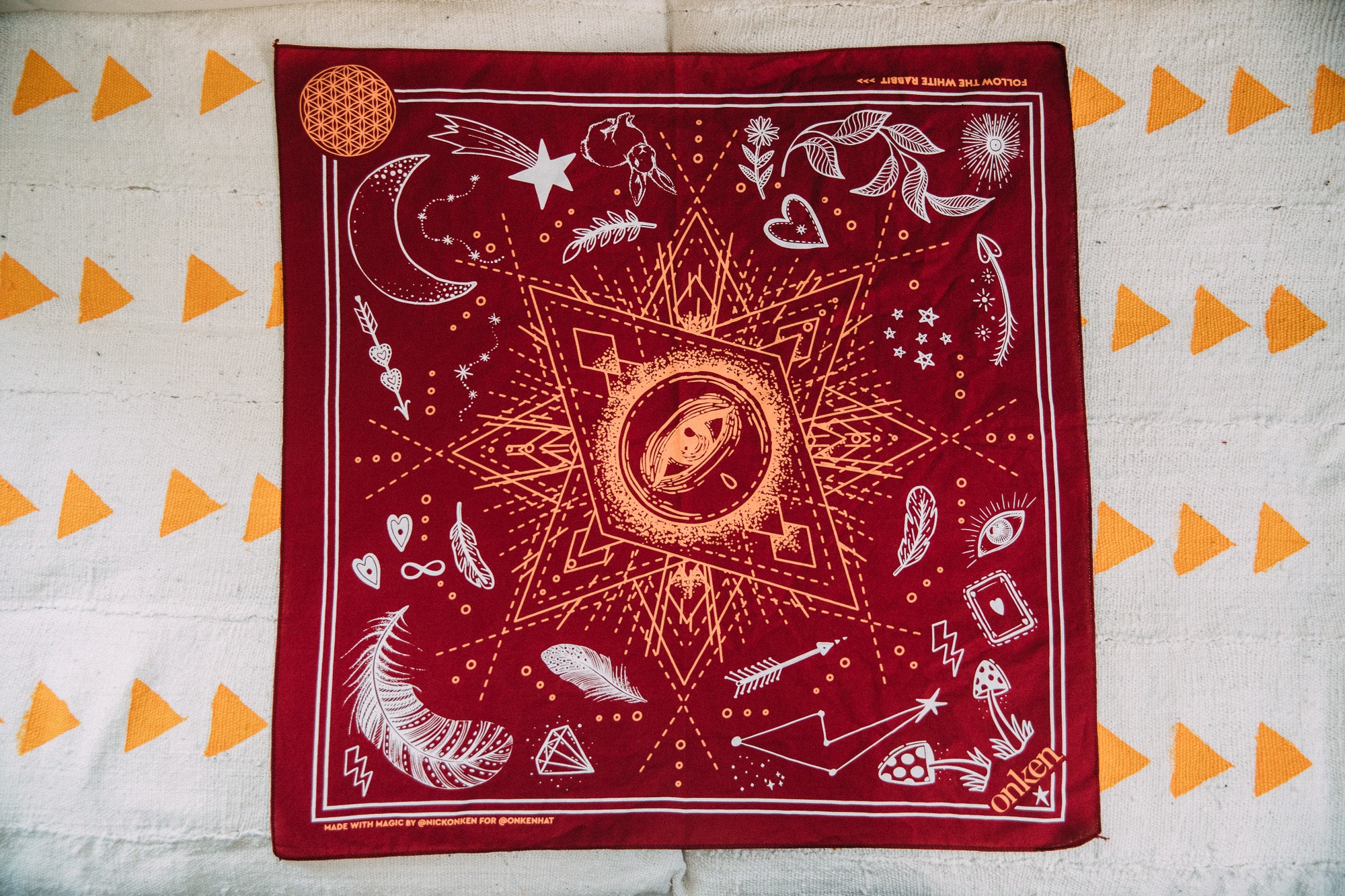 Creative Alchemy Bandana - WINE
These bandanas represent elements of Creative Alchemy. Alchemy is defined as the process of taking something ordinary and turning it into something extraordinary, sometimes in a way that cannot be explained. We all have creativity within us, we all have the possibility to create what we want in life. Embrace it. 
This the wine color bandana.
Since Totem Crown Hats are bespoke made to order, we make them specifically to your size and will require your head measurement in the process. General hat sizing info can be viewed here.
This Custom Totem Crown has an Orgone Gold Plated meditation pyramid embedded into the crown of the hat.