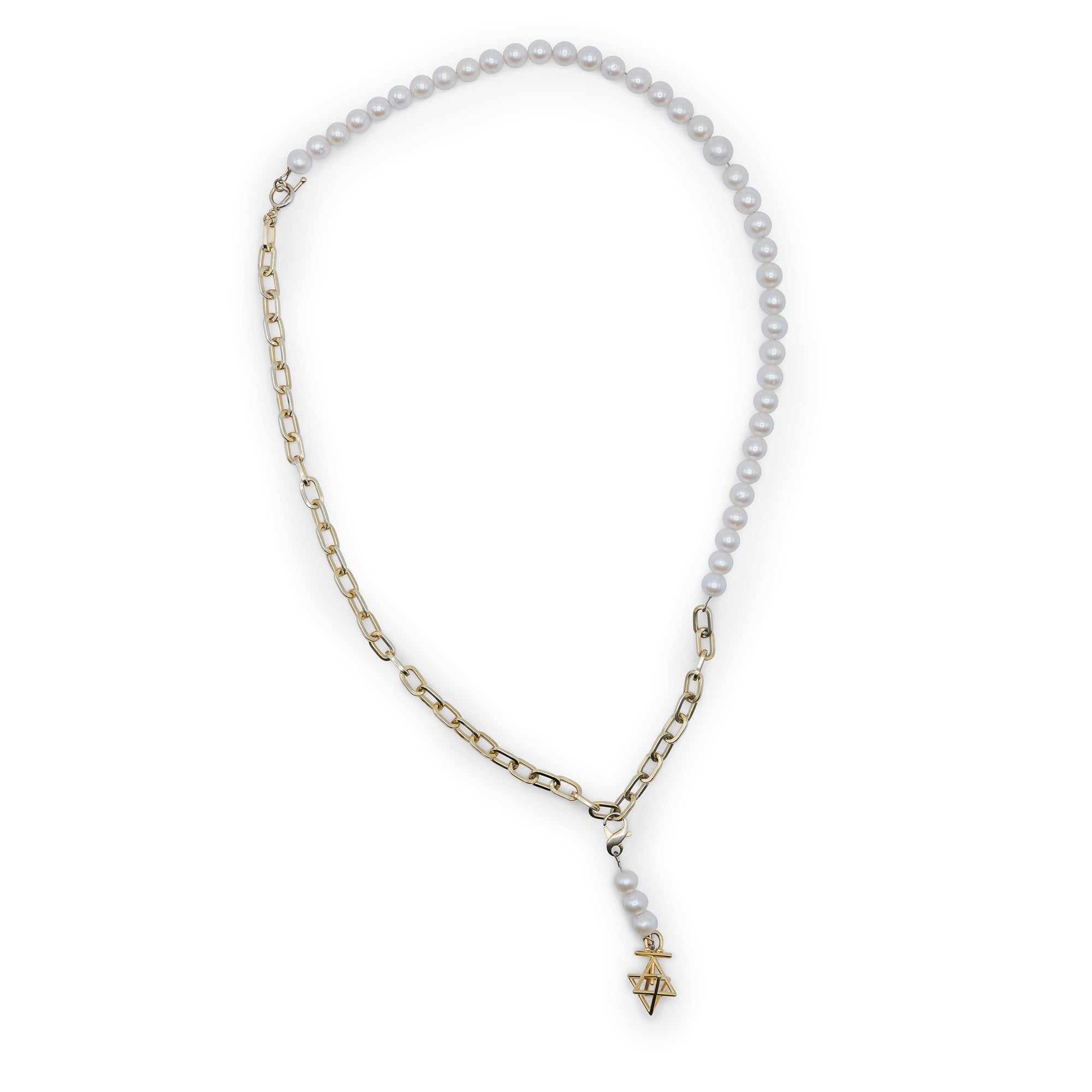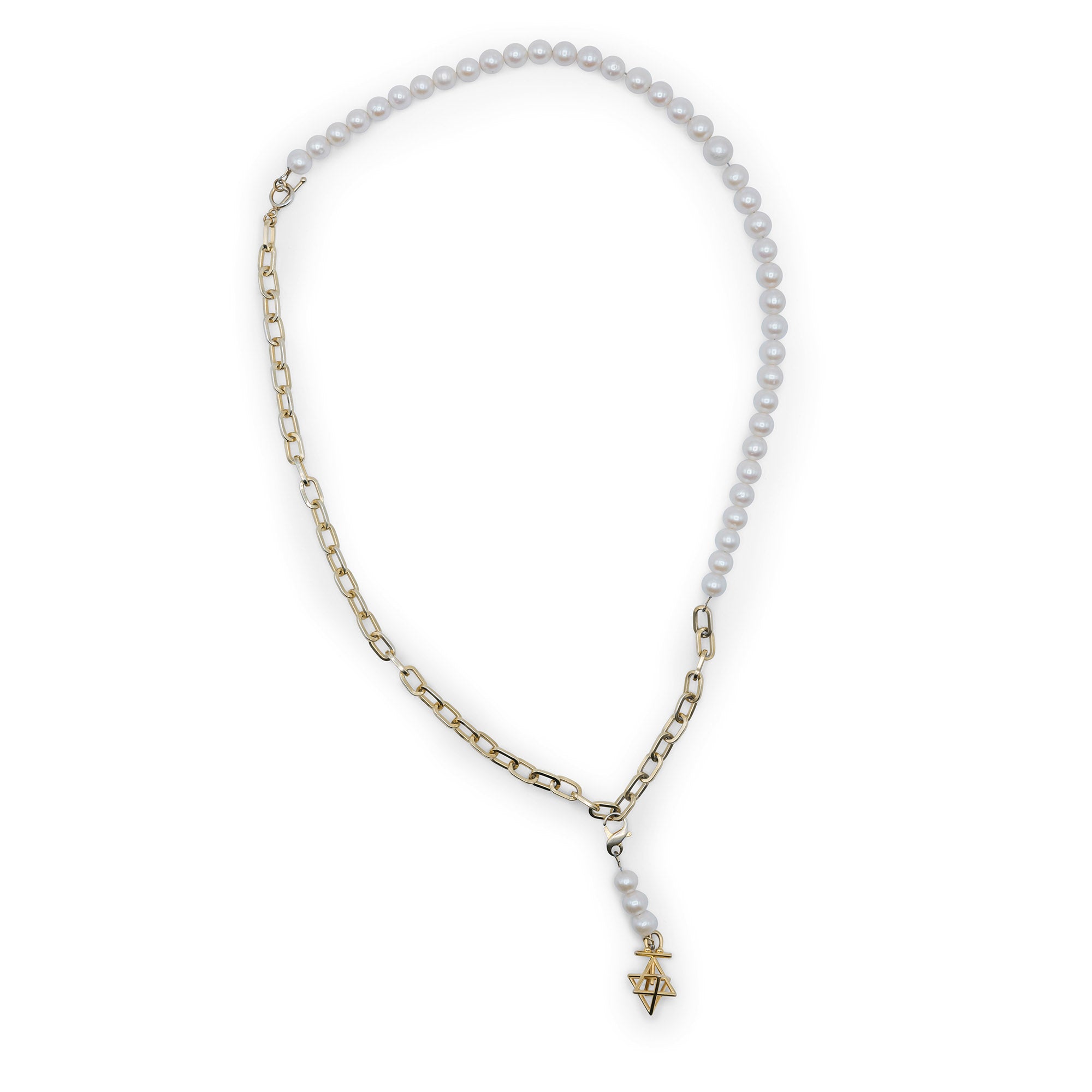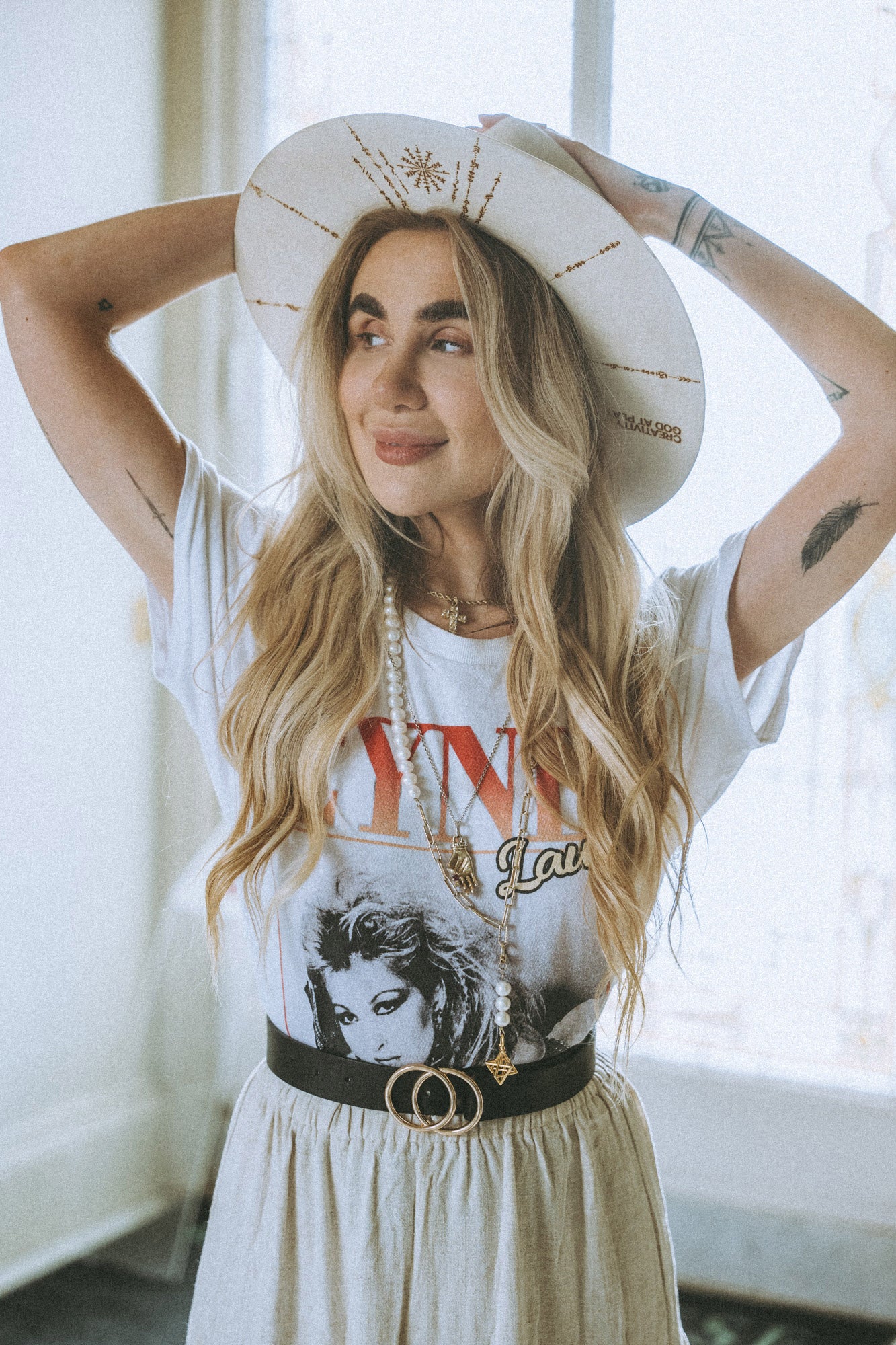 This beautiful chunky gold chain Grade A Pearl Necklace is connected by a gold plated double clasp. 
The Merkaba is sacred geometry that means bringing the masculine and feminine paradigm into balance. The Ankh is an ancient Egyptian symbol that means life, love and longevity.
The product is gold plated and made to order. Please inquire on timeline.
Please note that all jewellery pieces are made with gold plated, brass or zamak metals and will tarnish over time depending on the frequency of use and care taken when using items. To preserve pieces for longer we strongly advise to store the pieces separately, away from sunlight and moisture, and while wearing the pieces please avoid placing them in water.

Since Totem Crown Hats are bespoke made to order, we make them specifically to your size and will require your head measurement in the process. General hat sizing info can be viewed here.
This Custom Totem Crown has an Orgone Gold Plated meditation pyramid embedded into the crown of the hat.