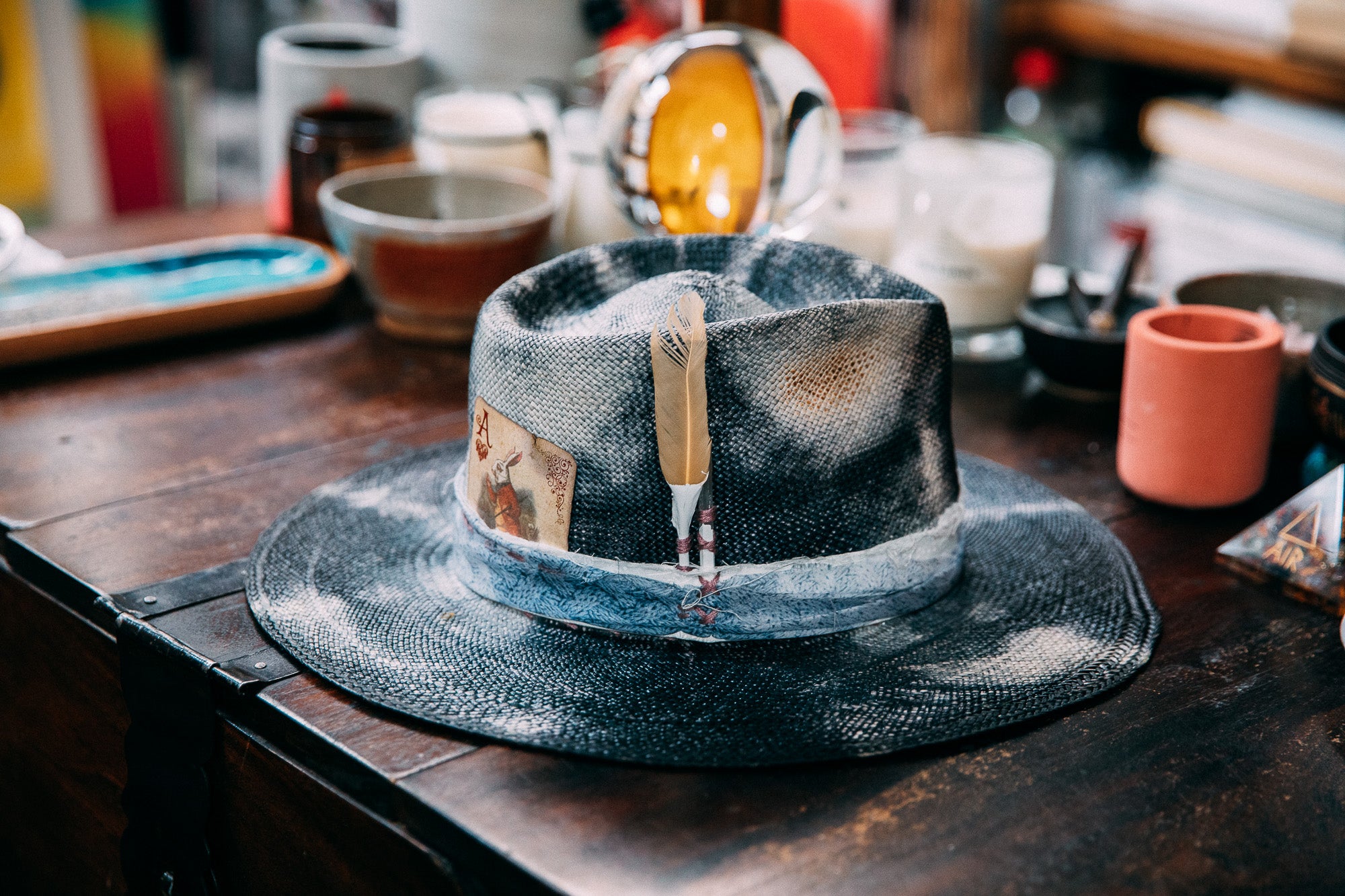 Follow The White Rabbit
$449.00
Regular price
$1,000.00
Subscription • Save
This tie dye Panama lives with an Alice in Wonderland theme. A toasted Ace card from a specialty Alice in Wonderland card deck, a paint dipped feather, and a mushroom pin. A silk crown wrap. 

This hat is a 60cm sized down roughly to 59cm with the leather sweatband inside. It's easier to size down with sizing foam if you have a smaller size. Stretching it is typically pretty difficult.
Since Totem Crown Hats are bespoke made to order, we make them specifically to your size and will require your head measurement in the process. General hat sizing info can be viewed here.
This Custom Totem Crown has an Orgone Gold Plated meditation pyramid embedded into the crown of the hat.